What Not To Do – Tiffany Haddish's Cringey Sex Proposition to Leonardo Dicaprio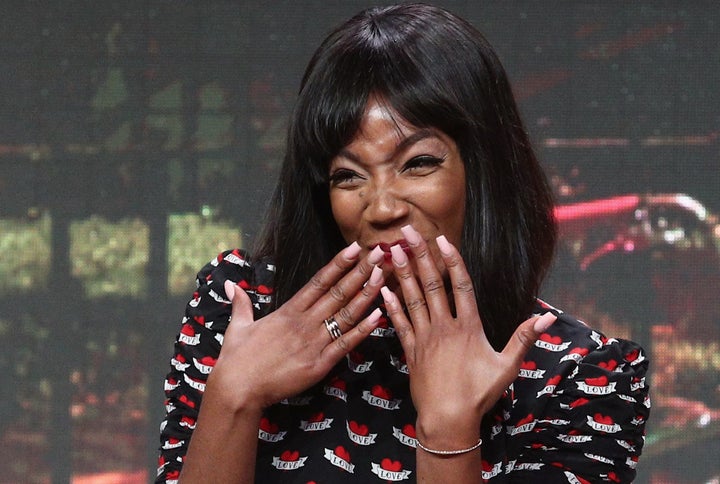 Oh boy!
38-year-old actress, Tiffany Haddish, has been talking about her celebrity encounters again. This time it's surprisingly NOT about Beyonce, but it's still cringe-worthy nonetheless. For some reason Haddish thought it was a good idea to recount to The Hollywood Reporter all about how she met Leonardo Dicaprio at a party two to three months ago and propositioned him for sex (he turned her down).
"I asked him if he'd let me hit that. He's like, 'Tiffany, you're so funny.' I'm like, 'I'm serious.' And then he goes, 'I mean, I'd do it, but …' I was like, 'Come on, wasn't you in a squad? The coochie squad or something?' " she said, referencing the "p— posse" that DiCaprio was famously a part of with friends Tobey Maguire and Kevin Connolly.
"I told him, 'My only stipulation: I wanna do it with you as your character in What's Eating Gilbert Grape,'. He starts bustin' up laughin', 'Why?' he asks, and I say, ' 'Cause I feel like that performance deserves a real reward and that reward is this [gestures at her own body].'"
In the film, DiCaprio plays 17-year-old Arnie Grape, who is severely autistic.
DiCaprio then began recounting his experience working on the 1993 drama in which he starred opposite Johnny Depp.
"He starts goin' into how he got into the role, how he worked with these kids and all this stuff, and I'm just listenin' and listenin', like, 'Mmm-hmm, mmm-hmm.' I finally go, 'All that's good, I just need to know: When's this gonna happen?' "
The emphasis on Leo's reply was mine. I mean, that sounds really flattering right? "I'd do it, but…" Tiffany should be truly embarrassed to admit he actually said that.
Anyway, while it's kind of good for this black woman in the spotlight to admit to finding White men attractive—she also admitted to telling Brad Pitt she wanted to "do it" with him to Kelly Ripa. Hey, at least she's not loudly declaring she's NBABM (nothing but a black man) like some celebrities who shall remain nameless. Still, this is not a good look!
First, who wants a ghetto/rachet chick besides ghetto/rachet men?
Second, everyone knows that men love the chase (if you don't know this then you definitely need to get to reading my book—it's over there on the top right hand side or you can click here.)
Third, this is unfeminine and unattractive behavior and she's devaluing herself as girlfriend/wife material.
Finally, I know, I know, she's a comedian, but this isn't even funny.
Look, the thing is that White guys are not used to most women acting like this. And most women don't act like this because it's a turn off. I believe Tiffany could get a successful, attractive man because she is a beautiful woman, but it won't happen if she keeps these antics up.
If you want to know what to do to seduce instead of scare off the Caucasian man you're attracted to—As Tiffany Haddish clearly did with Leonardo Dicaprio and Brad Pitt with her aggressive and raunchy outburst—get my book "How to be Irresistible to White Men: Interracial dating Secrets of Asian women Black Women Who Swirl Should Know" here